The Sunday University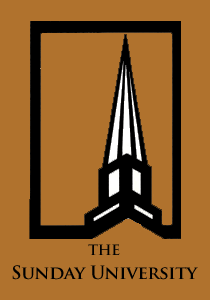 The Sunday University at First Presbyterian
Advanced Adult Studies in the Word of God
In the Library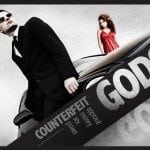 "Counterfeit Gods"
~Tim Keller
Success, money, true love, and the life you've always wanted. Many of us placed our faith in these things, believing they held the key to happiness. The recent economic meltdown has cast a harsh new light on these pursuits. In a matter of months, fortunes, marriages, careers, and a secure retirement have disappeared for millions of people. No wonder so many of us feel lost, alone, disenchanted, and resentful. But the truth is that we made counterfeit gods of these good things—gods that can't give us what we really need. There is only one God who can wholly satisfy our cravings—and now is the perfect time to meet Him again, or for the first time.
In the Chapel
"In Your God Is Too Small, J. B. Phillips explains that the trouble facing many of us today is that we have not found a God big enough for our modern needs. In a world where our experience of life has grown in myriad directions, and our mental horizons have been expanded to the point of bewilderment by world events and scientific discoveries, our ideas of God have remained largely static. It is nearly impossible, Phillips argues, for an adult to worship the conception of God that exists in the mind of a child of Sunday-school age, the "God-in-a-box" notion, limiting God to such inadequate conceptions as "Resident Policeman," "Grand Old Man," "Meek-and-Mild," and "Managing Director." As a result of these insufficient ideas of God, many people live with an inner dissatisfaction, without any faith at all.
Your God Is Too Small explores the ways in which we can find a truly meaningful and constructive God for ourselves, big enough to account for our current experience of life and big enough to command our highest admiration and respect."
In the Classroom
They're only called "Minor" Prophets because of their length.  There's a wealth of wisdom to be studied!
Led by Bob Kribbs
At the Lewisburg Hotel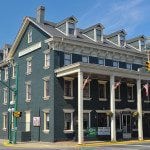 Gather together with other men Sunday Mornings at the Lewisburg Hotel to discuss a variety of topics ranging from current events to personal growth.  Mornings are structured to facilitate conversation centered around issues relevant to a Christian Man's journey of discipleship.  Come share your journey with other men and discover new ways to connect with fellow brothers in Christ.