The Sunday University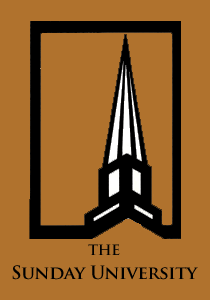 The Sunday University at First Presbyterian
Advanced Adult Studies in the Word of God
In the Library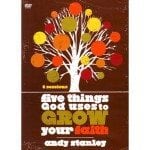 Five Things God Uses to Grow Your Faith"
Sunday School Class ~Andy Stanley
Imagine how different your outlook on
life would be if you had absolute confi-
dence that God was with you.  Imagine
how differently you would respond to difficulties, temptations, and even
good things id you knew with certainty that God was in all of it and planning
to leverage it for good.In this DVD study led by Dave Shrom and Rob Guissanie,
Andy Stanley builds a Biblical case for the five things Gods uses to grow BIG faith
In the Chapel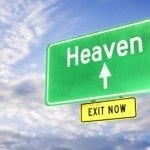 "Heaven" Sunday School Class
A Biblical Look at Heaven:  Jim
King will be teaching a six week
class that will take a look at what
the Bible has to say about Heaven.
Our Children's Cantata did a won-
derful job and reminded us that
most of what we think we know about
Heaven are caricatures  that are drawn
from myths and legends, not from
Scripture.  Other recourses for the class
will be Heaven by Randy Alcorn and
the writings of CS Lewis.
In the Parlor
The Wired Word will attempt to view and discuss current events through the lens of scripture and our faith.
Material will distributed weekly for reading prior to class to allow for informed discussion.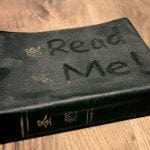 Led by Bob Kribbs
At the Lewisburg Hotel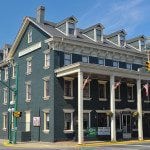 Gather together with other men Sunday Mornings at the Lewisburg Hotel to discuss a variety of topics ranging from current events to personal growth.  Mornings are structured to facilitate conversation centered around issues relevant to a Christian Man's journey of discipleship.  Come share your journey with other men and discover new ways to connect with fellow brothers in Christ.