Staff
TBD
Pastor/Head of Staff – [email protected]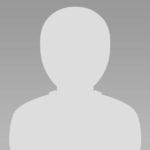 God is preparing our hearts and the hearts of our interim and next pastor. Please be in prayer for those in decision making positions as the Pastor Nominating Committee is formed.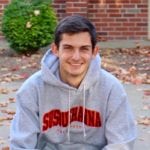 Matt Rishell
Director of Youth Ministry

–
[email protected]
Matt joined our team in 2017 after graduating with a degree in International Law from Susquehanna University. While at SU Matt was the Lewisburg Young Life Leader. He has a heart for Jesus and shares his faith with enthusiasm and energy!
Carolyn McSween
Carolyn has been directing kids ministry since 2011. She is a graduate of Susquehanna University with Bachelor of Arts Degree in Art History. She's gifted at Children's ministry and practices a lot at home…she and her husband David have 4 children Delaney, Audrey, Mitchell, and Chloe.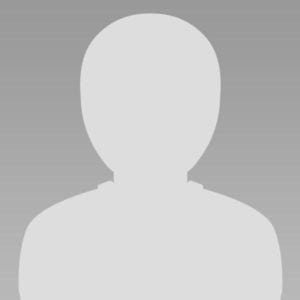 TBD
First Presbyterian Church is currently searching for an Administrative Assistant. Please be in prayer for this position. If interested, please call 570-524-4419.

Marcia Aikey
Superintendent of Buildings and Grounds
Marcia has cared for our church facilities for decades. Her attention to details, love for a great challenge and desire to faithfully serve God have equipped her for this unique job. Marcia is married to John, they have 7 grown children and lots grandchildren who live close by and far away.

Jonathan Walz
Director of Music – [email protected]
Jonathan has been Director of Music since August 2000. He has a BA in Music/Elementary Education from Lycoming College and M.Ed. from Wilkes University and a Masters Degree in Conducting from Messiah College. Jonathan loves the great musical talent pool he has to work with, both singers and instrumentalists. Jonathan is married to his beautiful wife Denae and they have a son AJ.

Crystal Reid
Organist/Pianist –[email protected]
Crystal has shared her musical gifts with First Presbyterian for 2 decades. She has her BA in Music with a major in piano and minor in organ from Lycoming College. She also served as a Piano Instructor at Lycoming College for 2 years before moving back to Lewisburg. Crystal is a sought after pianist and organist and performs concerts and special events throughout the area. She arranged and recorded her first CD, "Praising My Savior" in 2006. Crystal and her husband Dave have 2 sons Brandon and Nate.
Susan Erdley
Bell Choir Director
Susan has been involved with the church since 1995 and started in her position in 2010. Susan is an accomplished musician and uses her talents in the choir and orchestra. She has significant gifts for bell ringing and has amazed the congregation as she worships God in handbell solo pieces which use multiple octaves of bells. Susan's parents, Richard and Peg, are long time members too.
Doug Winner
Organist
Doug is a CPA by day (and night during tax season) and gifted organist on Sunday mornings. Doug began sharing his musical gifts in worship regularly in 2015. Doug has 3 terrific kids Kirsten, Blake, and Lucas

Kristin McVicar
Treasurer
Kristin joined the church in 2002 and became treasurer in 2003. God has given Kristin gifts and talents that she uses in the financial responsibilities she oversees. Kristin and Scott have 2 Daughters Brittany and Rachael.
Heather Reid
Finance Secretary – [email protected]
Heather started in her position in 2004. Found sequestered in the finance office, Heather's efficiency and desire to use her gifts for the Lord make her a great fit for the job. Heather has 2 daughters, Megan and Mandy.
Caroline Campagna
Librarian – [email protected]
Caroline joined the staff of First Presby in 2008 but has been a member of First Presbyterian since 1982. Her love of books and the Lord makes this job a great fit. Caroline is married to Joseph and they have grown 3 children and 2 grandchildren
Tom Hans
Coordinator of Worship Technology
Tom and his wife Avis joined First Presbyterian in 1979. He has worked with the sanctuary sound system from installation through all of its evolutions. As our worship changes Tom is challenged with implementing new technologies in audio and visual elements. Tom and Avis love to ski and travel and visit grandkids.
Mary Kay Torretti
Coordinator of Dinner by the River
Mary Kay has been a member of the church since the mid-eightys. Her family includes her husband Dennis, three sons, two daughters-in-law and two grandchildren. Helping others is a reflection of Christ in our lives. Dinner by the River reflects this and being a part of this means a lot.