Staff
Jim King
Pastor/Head of Staff – [email protected]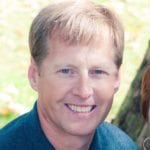 Jim has been Pastor/Head of Staff since February 2001. A graduate of Westmont College, Santa Barbara CA (BA Ecomonics) and Fuller Theological Seminary (MDiv) Pasadena CA, Jim was a Californian for his first 31 years. A call to serve the Lord in New Jersey in 1993 brought him East. Jim met and married Pauline in 1995. They have 2 kids, Libby and Drew. Jim earned his Doctorate (DMin) from Gordon-Conwell Theological Seminary.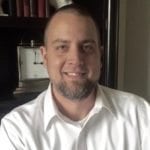 Tim  Halteman
Director of Adult Ministry and Co-Director of Youth Ministry

–
t
[email protected]
Tim is a graduate of Penn State University with an Associate of Science Degree in Forestry and a Bachelor of Science degree in Park and Recreation Management. After hearing God's call for ministry, Tim traveled to Fresno, California to complete a Master of Arts degree in Christian Ministry from Mennonite Brethren Biblical Seminary.
Tim  joined the staff in November 2010 as Co-Director of Youth Ministry with his wife Lauren.  In 2016, Tim took on the responsibilities of Director of Adult Ministries, expanding his leadership role beyond our youth program.  Tim and Lauren are proud parents of Gabriel, Conor and Natalie.
Bob Kribbs
Commissioned Lay Pastor – [email protected]
Bob has been a member of First Presbyterian since 1976, serving on the boards as well as teaching in the Sunday University. In recent years Bob has served the Presbytery as a certified lay pastor, preaching in a number of our small churches.  Bob  serves as a Commissioned Lay Pastor to provide visitation and other services as needed in our church. He desires to serve God by strengthening relationships within the congregation. Bob and Sharon, our organist, enjoy life in the Susquehanna Valley as well as visits to Chicago, home of daughter Gretchen, son-in-law Kevin, and grandchildren Ben and Micah.
Lauren Halteman
Director of Children's Ministry and Co-Director of Youth Ministry –

[email protected]
Lauren is a graduate of Pepperdine University in Malibu, California with a Bachelor of Arts Degree in Music Performance and Theatre Arts. She also completed an Italian language program at the Fiorenza School for International Language Studies in Florence, Italy. Lauren and her husband Tim have directed youth ministry since 2010. Always up for a new challenge she took on the role of Director of Children's Ministry in 2016.  Lauren and Tim have 3 children – Gabriel, Conor and Natalie.
Sharon Dittmar
Administrative Assistant – [email protected]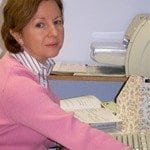 Sharon has been involved in the life of First Presbyterian since 1987. She became the Administrative Assistant in May 2003. Sharon and her husband Bill have 3 beautiful daughters Kelsey , Emily  and Bethany . Sharon is the queen of clip-art! She is the kind, understanding face of our church to Lewisburg and beyond.
Marcia Aikey
Superintendent of Buildings and Grounds
Marcia has cared for our church facilities for decades.  Her attention to details, love for a great challenge and desire to faithfully serve God have equipped her for this unique job. Marcia is married to John, they have 7 grown children and lots grandchildren who live close by and far away.

Jonathan Walz
Director of Music – [email protected]
Jonathan has been Director of Music since August 2000. He has a BA in Music/Elementary Education from Lycoming College and M.Ed. from Wilkes University, and a Masters Degree in Conducting from Messiah College.  Jonathan loves the great musical talent pool he has to work with, both singers and instrumentalists. Jonathan's extended family lives nearby and his parents are regular worshipers at First Pres.

Crystal Reid
Organist/Pianist –[email protected]
Crystal has shared her musical gifts with First Presbyterian for 2 decades. She has her BA in Music with a major in piano and  minor in organ from Lycoming College. She also served as a Piano Instructor at Lycoming  College for 2 years before moving back to Lewisburg.  Crystal is a sought after pianist and organist and performs concerts and special events throughout the area. She arranged and recorded her first CD, "Praising My Savior"  in 2006. Crystal and her husband Dave have 2 sons Brandon  and Nate.
Susan Erdley
Bell Choir Director
Susan has been involved with the church since 1995 and started in her position in 2010. Susan is an accomplished musician and uses her talents in the choir and orchestra.  She has significant gifts for bell ringing and has amazed the congregation as she worships God in handbell solo pieces which use multiple octaves of bells. Susan's parents, Richard and Peg, are long time members too.

Sharon Kribbs
Organist
Sharon took on the role of regular organist in 2011, after many years of substituting in the position.  She is a retired professor of Nursing at Bloomsburg University. She is quick to say that playing the organ and piano are her hobby, but she is a talented musician with a heart for God and a willingness to use her gifts in worship. Sharon is married to Bob and they love traveling to visit their daughter's family.

Kristin McVicar
Treasurer
Kristin joined the church in 2002 and became treasurer in 2003. God has given Kristin gifts and talents that she uses in the financial responsibilities she oversees. Kristin and Scott have 2 Daughters Brittany and Rachael.
Heather Reid
Finance Secretary – [email protected]
Heather started in her position in 2004. Found sequestered in the finance office, Heather's efficiency and desire to use her gifts for the Lord make her a great fit for the job. Heather has 2 daughters, Megan and Mandy.
Caroline Campagna
Librarian – [email protected]
Caroline joined the staff of First Presby in 2008  but has been a member of First Presbyterian since 1982. Her love of books and the Lord makes this job a great fit. Caroline is married to Joseph and they have grown 3 children and  2 grandchildren
Tom Hans
Coordinator of Worship Technology
Tom and his wife Avis joined First Presbyterian in 1979. He has worked with the sanctuary sound system from installation through all of its evolutions. As our worship changes Tom is challenged with implementing new technologies in audio and visual elements. Tom and Avis love to ski and travel and visit grandkids.
Mary Kay Torretti
Coordinator of Dinner by the River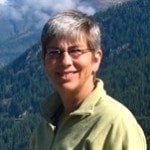 Mary Kay has been a member of the church since the mid-eighty's. Her family includes her husband Dennis, three sons, two daughters-in-law and two grandchildren. Helping others is a reflection of Christ in our lives. Dinner by the River reflects this and being a part of this means a lot.