Children

At First Presby Kids we're growing in God together!
Our programs include weekly Sunday School for all ages, Cherub Choir for Preschoolers through 2nd Graders, Big Idea and Kids Church during the worship service, Tuesday Story Hour at the Himmelreich Library and other special children's and family events.
Vacation Bible School 2018 is right around the corner and you don't want to miss it. Register now for Shipwrecked! Rescued by Jesus.
June 11-15th 9:00 a.m.-12:00 p.m.
We're getting ready for an island adventure! We hope your kids will join us for Shipwrecked! where they'll discover how Jesus rescues us through life's storms. Shipwrecked! is filled with Bible-learning experiences and standout activities that will teach kids how faith can flow into real life. Kids entering Preschool-Grade 6 welcome! Registration for this exciting week is simple. Just click "Register Now" to get started and we'll see you in June!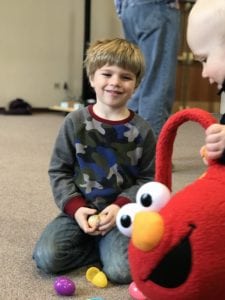 You can get more information about VBS or any of the programs at First Presby Kids by emailing us, [email protected], or by calling the church office at (570) 524-4419.