The Sunday University
The Sunday University at First Presbyterian
Advanced Adult Studies in the Word of God
We're in Summer Recess – Keep watching for Fall classes
In the Library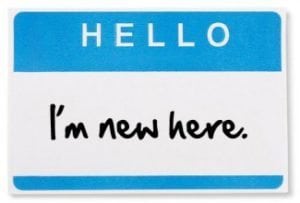 Inquirers Class
The Inquirer's class is for those considering membership in our church. Come meet the elders and learn about our history, our present and future!
In the Chapel

The Gospel of John – Jim King will lead us through this great Gospel. The Gospel according to John is quite different in character from the three synoptic gospels. It is highly literary and symbolic. It does not follow the same order or reproduce the same stories as the synoptic gospels. To a much greater degree, it is the product of a developed theological reflection and grows out of a different circle and tradition.
In the Manse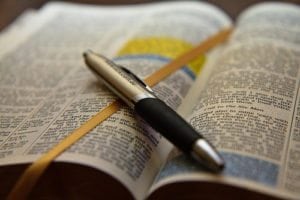 Engaging Scripture – study and discuss the sermon text for the morning – you'll be prepared if there's ever a pop quiz in worship!
Facilitated by David McSween in the manse.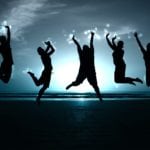 The Married Couples class will study "Don't Just Survive; Thrive: Living in Real Joy", in the manse.
The Book of Philippians addresses many of our deepest questions. Where can we find full and lasting joy? Look and listen to Paul. He radiated a contagious joy throughout his letter. Indeed, the happiest man in Rome was the apostle in prison! Paul reminds us that we don't derive ultimate joy from comfortable circumstances, but from a living, vibrant communion with Christ. Joy isn't about attaining more stuff; it's about treasuring Christ more. Where can we find meaning and purpose in life? Paul teaches us about a life worth living—and a death worth dying. He shows us the path to living this life by pointing us to Jesus, who provides the power and the example we need. The Christian life isn't an easy life, but it's full. It's joyful. It's the kind of life you've always been looking for and always wanted to lead. Of course, Jesus never promised us that life would be easy. But He did promise He would always be with us. And if He is with us, we have everything we need for joy and peace. We can do more than just live as we follow Christ. We can thrive!
In the Lowest Level Classroom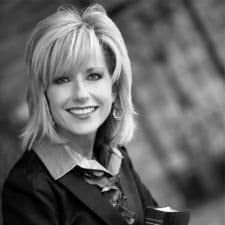 Women's Study of Beth Moore's book 'Jesus the One and Only'. You'll have to look to find these ladies in the classroom next to the finance office in the hall on the way to the cave. Ask your greeter for directions!
Based primarily on the Book of Luke, this study is a careful examination of the life of Christ. You will be introduced to to an intimate Savior as you get a close-up and personal portrait of the life of Jesus the Messiah. You'll see Jesus come to a funeral and raise the dead, confront conniving religious leaders, teach on a hillside, and even walk on the waves.
At the Lewisburg Hotel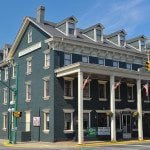 Gather together with other men Sunday Mornings at the Lewisburg Hotel to discuss a variety of topics ranging from current events to personal growth. Mornings are structured to facilitate conversation centered around issues relevant to a Christian Man's journey of discipleship. Come share your journey with other men and discover new ways to connect with fellow brothers in Christ.