The Sunday University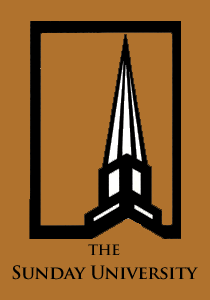 The Sunday University at First Presbyterian
Advanced Adult Studies in the Word of God
In the Library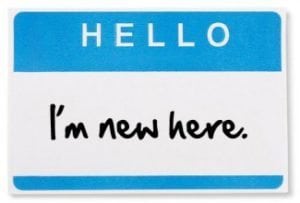 Inquirers Class
The Inquirer's class is for those considering membership in our church. Come meet the elders and learn about our history, our present and future!
In the Chapel

The Gospel of John – Jim King will lead us through this great Gospel. The Gospel according to John is quite different in character from the three synoptic gospels. It is highly literary and symbolic. It does not follow the same order or reproduce the same stories as the synoptic gospels. To a much greater degree, it is the product of a developed theological reflection and grows out of a different circle and tradition.
In the Manse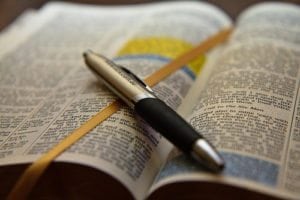 Engaging Scripture – study and discuss the sermon text for the morning – you'll be prepared if there's ever a pop quiz in worship!
Facilitated by David McSween in the manse.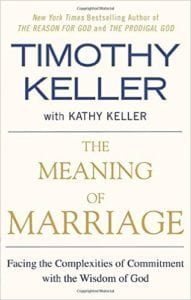 The Married Couples class will study Tim Keller's The Meaning of Marriage, in the manse
"Incredibly rich with wisdom and insight that will leave the reader, whether single or married, feeling uplifted." —The Washington Times
Based on the acclaimed sermon series by New York Times bestselling author Timothy Keller, this book shows everyone—Christians, skeptics, singles, longtime married couples, and those about to be engaged—the vision of what marriage should be according to the Bible.
Modern culture would have you believe that everyone has a soul mate; that romance is the most important part of a successful marriage; that your spouse is there to help you realize your potential; that marriage does not mean forever, but merely for now; and that starting over after a divorce is the best solution to seemingly intractable marriage issues. But these modern-day assumptions are wrong. Timothy Keller, with insights from Kathy, his wife of thirty-seven years, shows marriage to be a glorious relationship that is also misunderstood and mysterious. The Meaning of Marriage offers instruction on how to have a successful marriage, and is essential reading for anyone who wants to know God and love more deeply in this life.
In the Lowest Level Classroom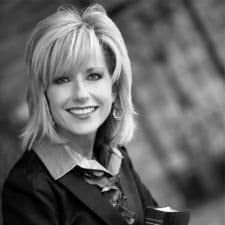 NEW THIS SEASON! Women's Study of Beth Moore's book 'A Women's Heart/God's Dwelling Place'. You'll have to look to find these ladies in the classroom next to the finance office in the hall on the way to the cave. Ask your greeter for directions!
Explore the fascinating account of the building of the Old Testament tabernacle, the significance of its intricate design, its pivotal role in God's eternal plan, the grand fulfillment of its purpose by Jesus Christ, and its variety of meanings for your walk with God today.
At the Lewisburg Hotel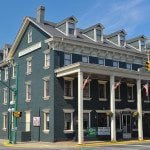 Gather together with other men Sunday Mornings at the Lewisburg Hotel to discuss a variety of topics ranging from current events to personal growth.  Mornings are structured to facilitate conversation centered around issues relevant to a Christian Man's journey of discipleship.  Come share your journey with other men and discover new ways to connect with fellow brothers in Christ.